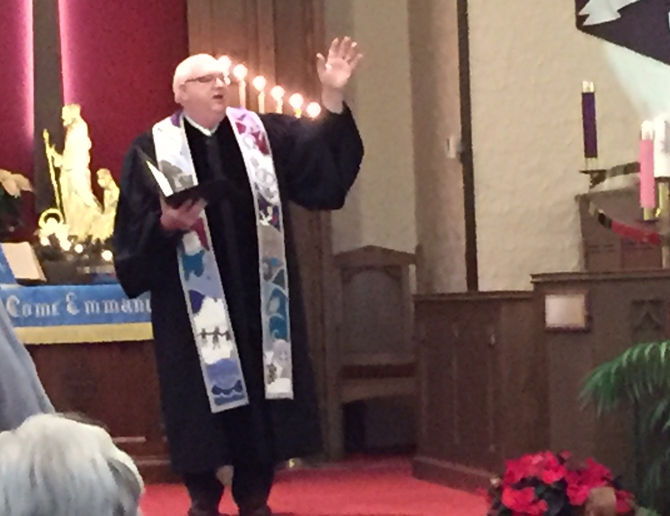 Dear Friends,
These are difficult times for our Country and our church. I am preparing to use other mediums besides face-to-face in our sanctuary for all members to be able to participate in worship. We are fortunate that we already broadcasts of our service on our local cable channel on both Monday and Tuesday evenings. It may not be exactly like you are accustomed to but we will try our very best to make it a spiritually nurturing and connecting time with God in our midst where we are. Many other pastors have adopted the phrase, "A Season of Being Together While We Are Apart" as a statement of where we find ourselves at present.
I want you all to know that pastoral care and support are always available to you at all times. I remain committed and prepared to provide the pastoral support that you have come to expect. I can be contacted at the church office at 920 648-5813 or at my home at 1 608 318-0995 after hours. You can contact me by email at . I encourage you that are comfortable on-line to go to our church website: www.ucclakemills.org for updates on all church activities communications. Our situation changes almost every day and you will be able to keep up by using our website and the resources offered there.
I would also remind you that the expenses of the church and our ministries go on even in this "Season of Being Together While We Are Apart". Please continue to support our church by dropping off your gifts and tithes at the office or by mail.
Please know that I pray daily that this time of trouble will pass, that those who are sick are comforted, and that a means to stop or cure this affliction might be found.
Blessings, and may God bless and keep you while we are apart.
Pastor Larry